De Vrijopnaam-app is beschikbaar als webapp. Een nieuwe technologie, waarbij je een snelkoppeling maakt naar de Vrijopnaam-app op het startscherm van je telefoon, tablet of computer. In twee stappen:

1. Typ vrijopnaam.app in je browser
2. Zet op je beginscherm en klaar ben je.
Voor iOS
Let op: dit werkt alleen in Safari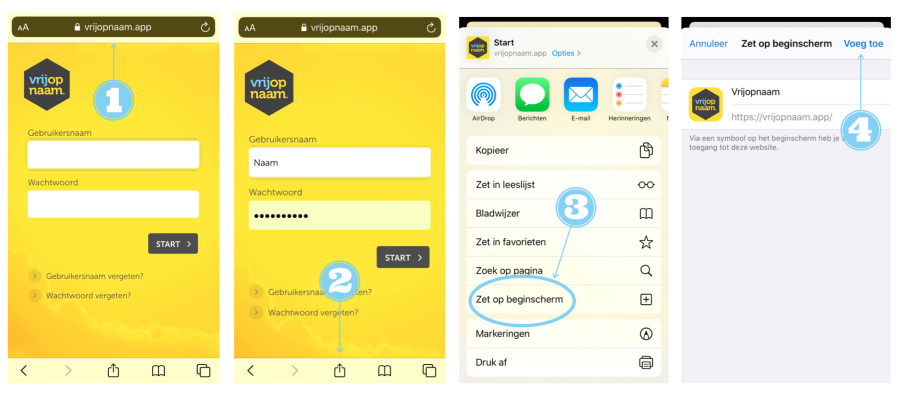 Voor Android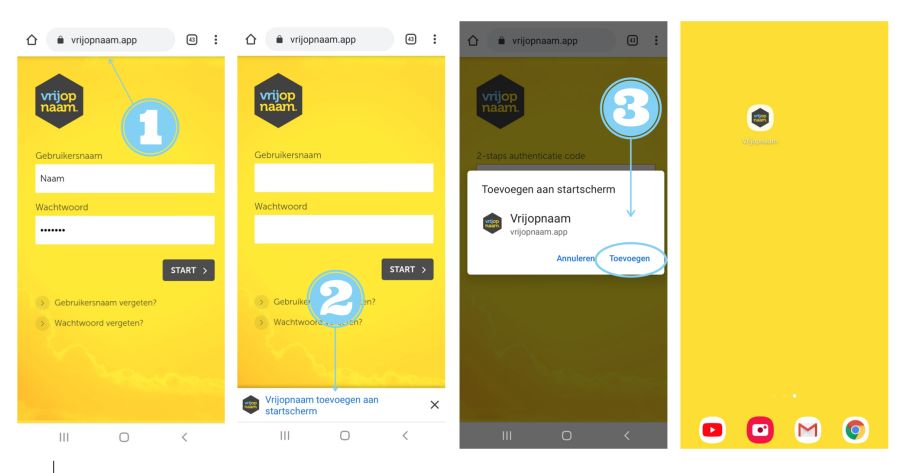 Staat jouw slimme vraag er niet tussen, we ontvangen deze slimme vraag graag.
Chatten of bellen naar 085 - 30 32 652 kan op werkdagen tussen 09.00 en 17.00 uur. Mailen kan altijd!